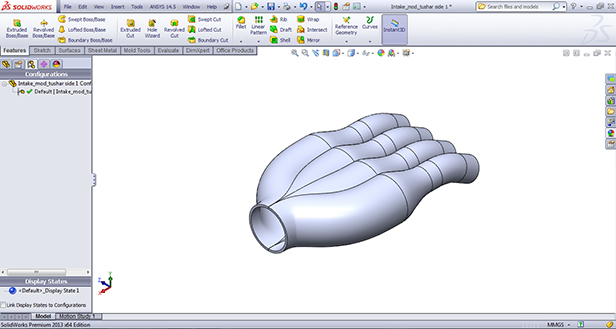 Carbon Light provides the facility of making your own 3D CAD models and import from any 3D modeling system, typically as a STEP or IGES file. We can bring your product to realization and create a design from scratch as we specialize in New Product Introduction (NPI).
Carbon Light designers take you through the whole process. From design, materials and fabric choices, to the best processes to achieve your required specification.
The whole project is managed from the initial concept through part and tooling design using documentation relevant to the various production departments thus ensuring consistency, repeatability and traceability. This is achieved in the form of lay-up, trim and bonding manuals and 2D inspection engineering drawings.
From an approved part model, Carbon Light develops the tooling design which is machined in house and swiftly moved straight to the shop floor to gear up the production process.
Carbon light offers engineering solutions for its customers in composites ranging from concept design, structural design, engineering design & design validation. Our team of design & structural engineers using modeling software's like Solid works, AutoCAD & CATIA ensure the product is not only aesthetically designed but suits structurally for the end-use.
Call Us For enquiry : (+91) 9821257840 / (+91) 9870407239

Carbon Light specializes in designing and manufacturing of carbon fiber composite components for various industrial and commercial applications.