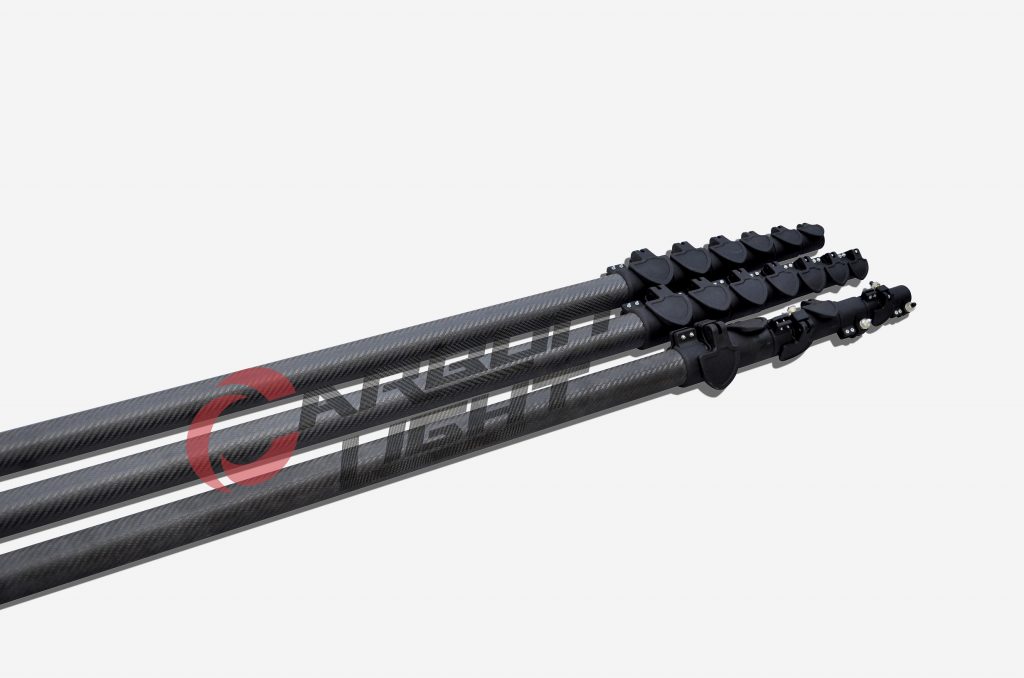 Carbon Fiber Telescopic Poles
The Carbon Fiber Pole is a telescopic pole designed to meet the demands of tactical operators needing to reach inaccessible areas, and is extremely versatile in its application.
Our carbon telescopic poles are very easy to use for a variety of applications i.e. Harvesting Arecanut & Coconut, Indoor & Outdoor Cleaning, Solar Panel Cleaning, Tactical & Rescue, where you want to have low weight and maximum strength. Our carbon fiber telescopic poles can also be adapted for covert, surveillance or thermal imaging cameras, aerials or the Compact Wind Sock.
Call Us For enquiry : (+91) 9821257840 / (+91) 9870407239

Carbon Light Pvt. Ltd. specializes in designing and manufacturing of carbon fiber composite components for various industrial and commercial applications.