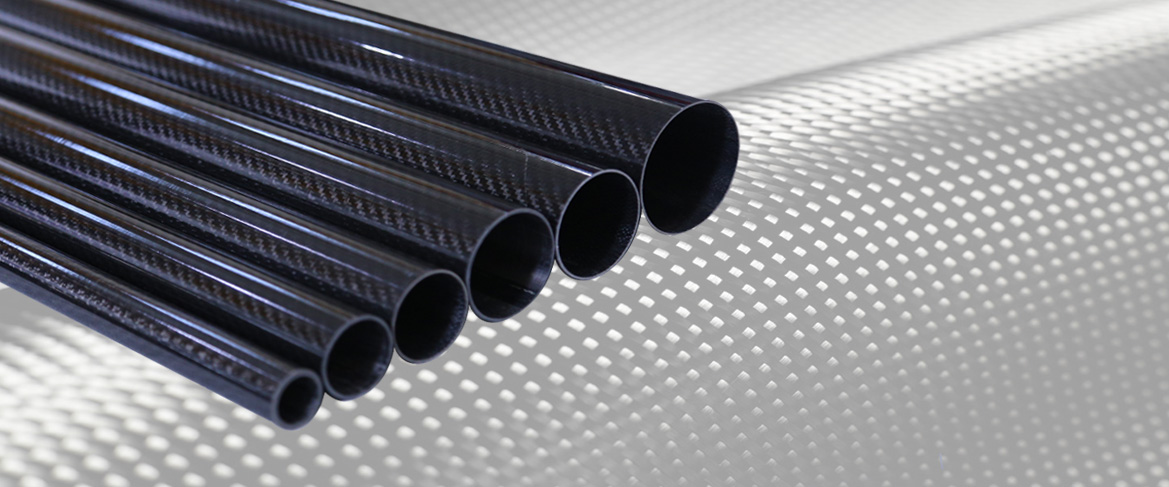 Carbon fiber sheets are carbon fiber infused with epoxy resins and then cured to become rigid. Sheets consists of multiple prices of fabric and come in different sizes, thickness and weaves. Sheets are flat, so they are typically useful on flat surfaces. Carbon fiber sheets are commonly used for making light fixtures. The material has a unique look compared to other materials. Carbon fiber has a high strength to weight ratio. It's used for many parts to save weight without compromising strength.
Diameter: 4 mm to 600mm 
Method of Carbon Fiber Tubes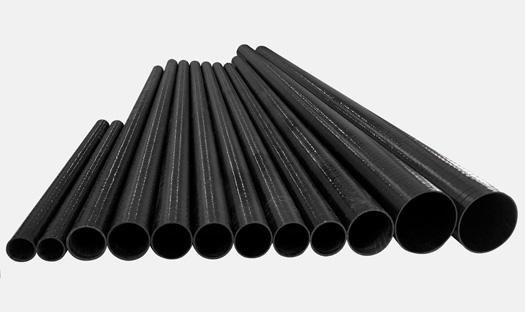 Our filament wound tubes are available in a wide variety of finishes. Their very long continuous fibers add to strength and stiffness. The manufacturing process allows for longer length tubes than our standard roll wrapping process. The angles used in the winding process makes the final product an excellent choice for torsion applications. It is also the most economical process for large-scale tube production.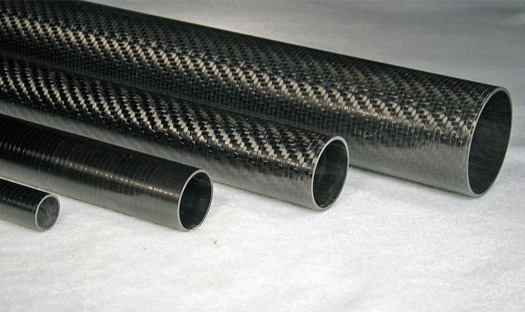 Roll wrapped tubes method
Roll wrapped prepreg carbon fiber tubes are constructed using multiple wraps of twill and/or unidirectional fabrics. Rolled tubes are ideal for applications that require the highest bending stiffness and lowest weight, such as automation, robotics, telescoping poles, idler rollers, and UAV components. The standard finish is cello-wrapped gloss, but a smooth sanded finish is also available. We use a roll wrapping process for smaller, shorter tubes. Roll-wrapping is primarily used for producing small to medium diameter tubes of shorter lengths like 1 meter to 1.5 meters, Roll-wrapping is typically the most economical process for smaller quantity production runs.
Also, We manufacture high strength, low weight carbon fiber tubes in various diameters. Our tubes are filament wound for optimum fiber placement, to get the best performance. These tubes can be fabricated and assembled. Operations such as bonding, drilling, and precision cutting are also available.
We manufacture hollow tubes ranging from 4 mm to 600mm diameters.
We manufacture carbon fiber rod ranging from 4mm to 12 mm diameters.
The carbon fiber tubes can be use for following applications:
Looking for a product we don't currently offer?
We are continually developing new carbon fiber products, so if you are looking for something that you don't see on our website, please contact us and let us know what you are looking for.
Call Us For enquiry : (+91) 9821257840 / (+91) 9870407239

Carbon Light Pvt. Ltd. specializes in designing and manufacturing of carbon fiber composite components for various industrial and commercial applications.